Pure smaak heeft een nieuwe vorm.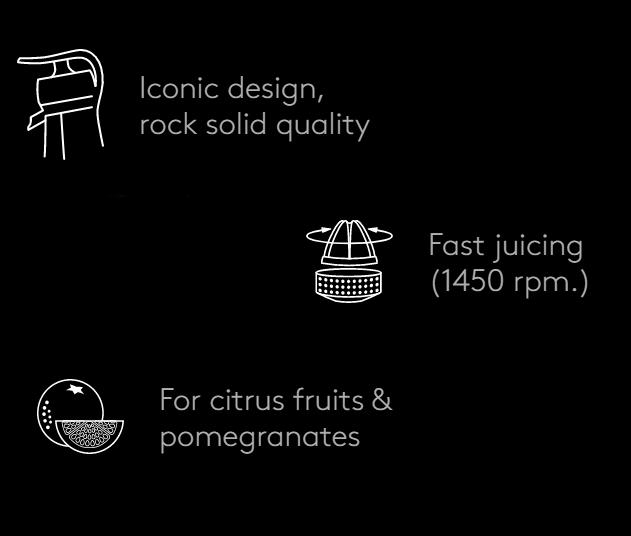 's-Werelds beste citruspers
Hoe haal je het beste uit een citrusvrucht? We ontwikkelden een nieuwe manier van persen. Perfect afgestemd op de vorm van de vrucht. Verfijnder. Zachter. Krachtiger. Zo persen we alleen het beste uit het fruit. Het pure sap. Zonder het bitter.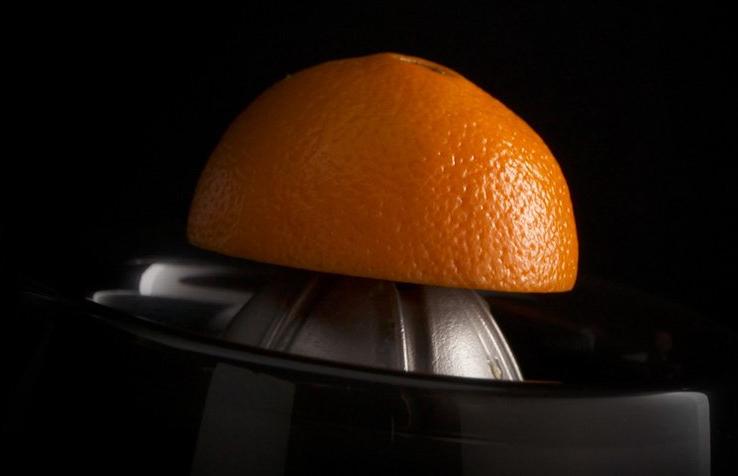 Het allerlekkerste sinaasappelsap
De uniek gevormde perskegel van the Juicer zorgt voor de beste smaak. Het ontwerp volgt de natuurlijke vorm van de citrusvrucht en perst alleen daar waar het sap en de smaak zit. Het bitter blijft in de schil achter. Persen is verfijnder en zachter. En dat proef je.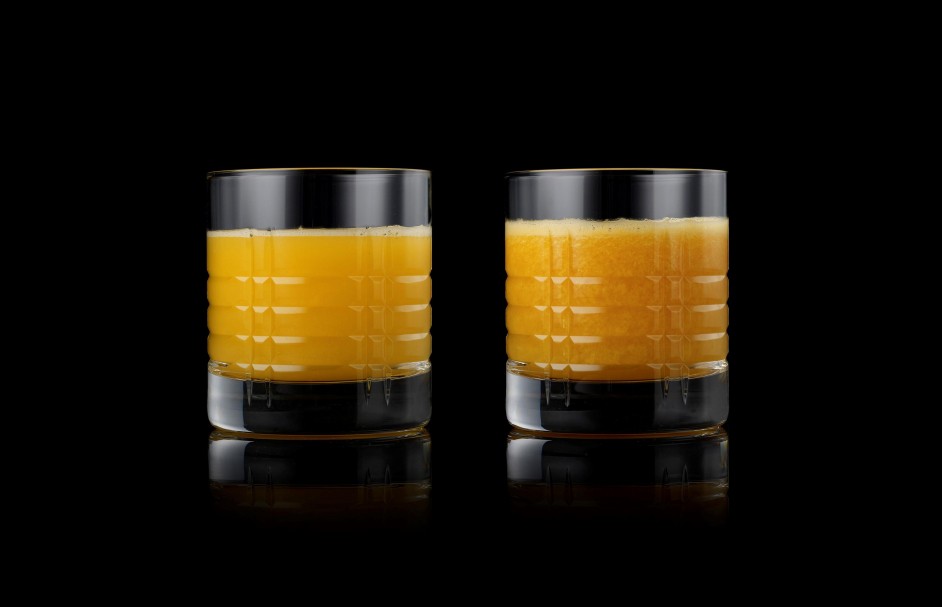 Fris en helder óf romig vol gezonde vezels
De unieke combinatie van de perskegelvorm, draairichting en de centrifuge geeft de keuze uit twee soorten citrussap. Met een druk op de knop kies je voor fris en helder of voor vol en romig sap, vol gezonde vezels. Geniet van 70% meer vezels en tot wel 30% meer sap.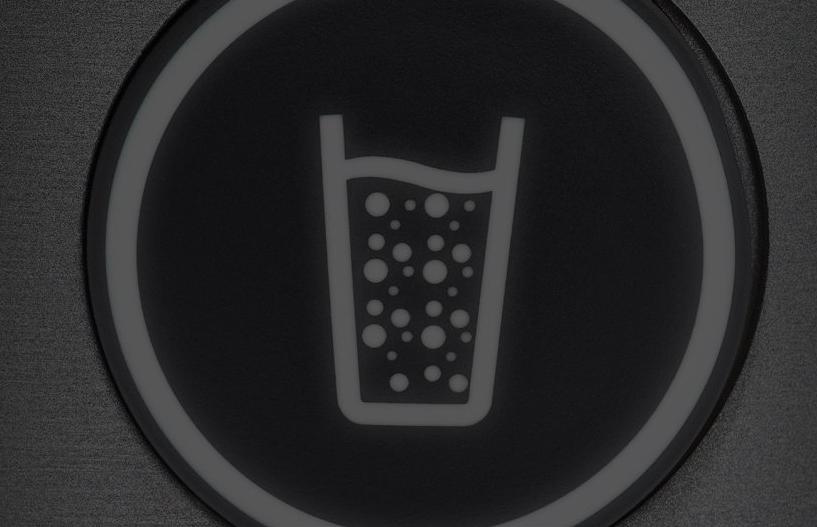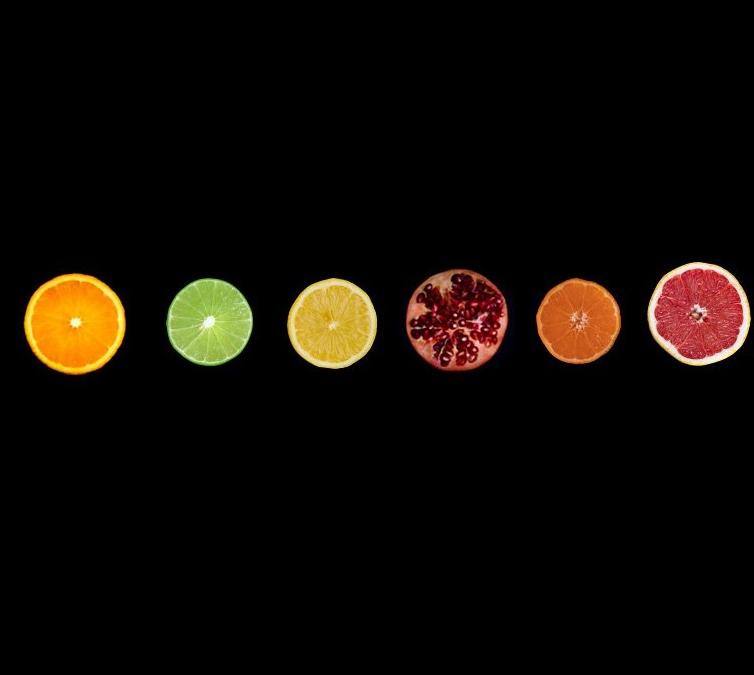 Pers moeiteloos elke citrusvrucht. En zelfs granaatappels.
the Juicer perst op een unieke manier het sap uit alle citrusvruchten, maar haalt ook moeiteloos het beste uit granaatappels. Dat maakt the Juicer tot een veelzijdige pers voor iedere liefhebber van puur sap.

30% meer vruchtsap. 70% meer vezels.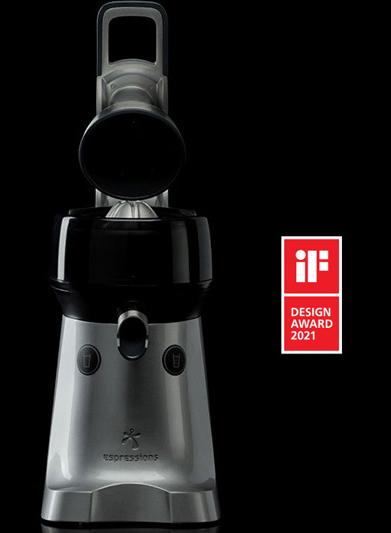 Made in Europe
the Juicer is een Europees kwaliteitsproduct. Ontwikkeld in Nederland om een leven lang mee te gaan en vervaardigd uit de allerbeste materialen.

Proef en je wilt niets anders meer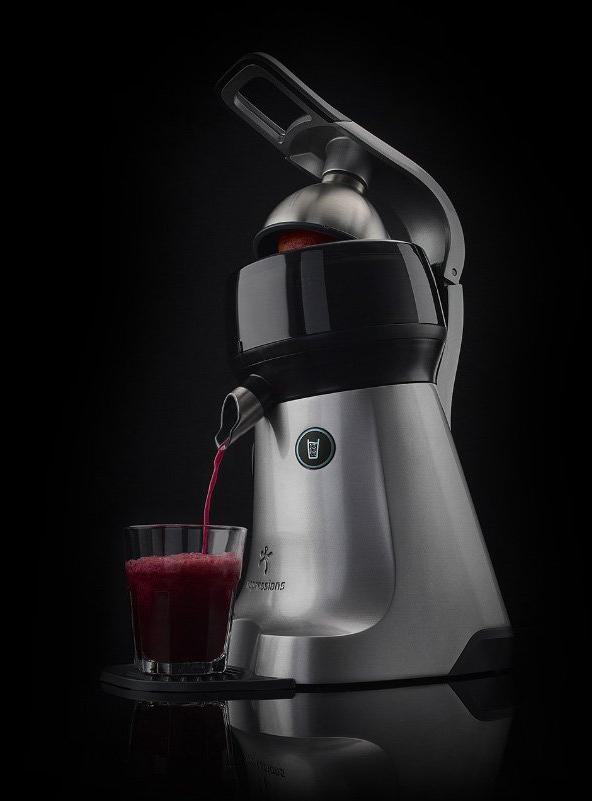 Doordacht en tijdloos
Dutch Design in optima forma. De vloeiende, tijdloze vormgeving past in elke keuken. De ergonomisch gevormde hendel maakt het persen vrijwel moeiteloos en de afwasbare onderdelen kunnen in één beweging worden afgenomen.
Duurzame kracht
De oersterke inductiemotor heeft altijd vermogen over. Met een snelheid van 1.450 toeren per minuut gaat het persen krachtig en gecontroleerd.
the Juicer is reparabel, wordt geleverd met 5 jaar garantie en een levenslange garantie op de motor.
the Juicer, van idee tot realisatie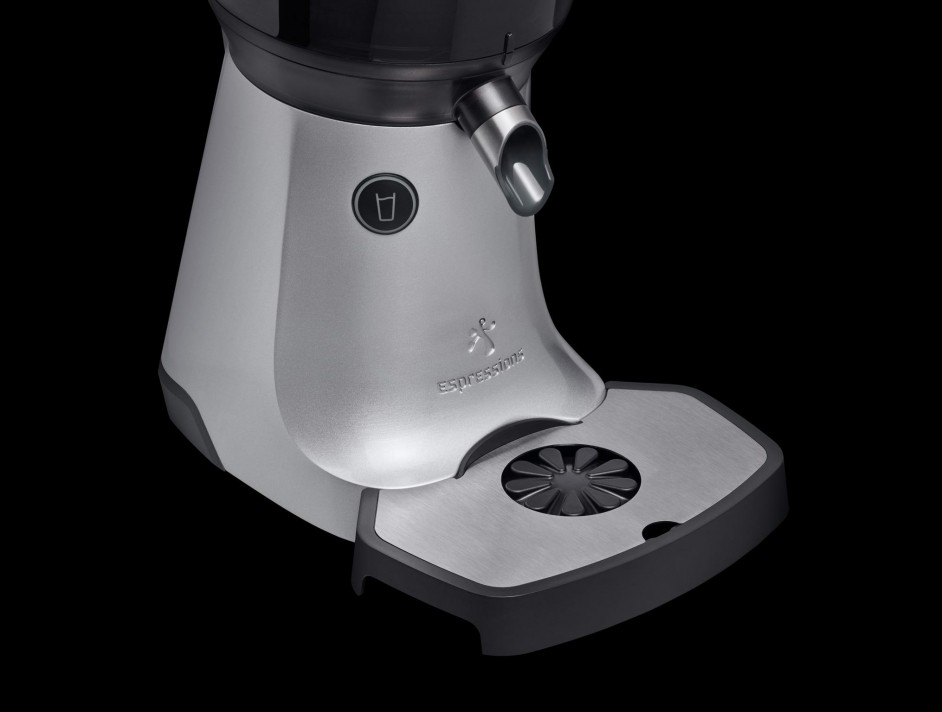 Self-service drip tray
De optionele 'self service' lekbak is ideaal voor een boutique hotel, Bed and Breakfast, hotelbar of gewoon voor thuis.
the Juicer is standaard voorzien van een druppelstop en vlakke 'drip tray'
Specificaties.
Vermogen
1450 Watt, 1450 Watt, 230 Volt / 340 Watt, 230 Volt / 340 Watt
Motor type
Professionele inductiemotor
Diepte
210 mm (300 mm met lekbakje)
Behuizing en hendel
Gegoten aluminium en soft-touch ABS handgreep
Sapreservoir en kap
Voedselveilig Tritan®
Zeef en kegel
Roestvrijstaal (316)
Capaciteit
Maximum 50 glazen sap per dag (10 liter)
Referentie­nummer(s)
EP7000, EP7002
Sehr solide und ruhige Saftpresse. Der Orangensaft schmeckt einfach besser als bisher. Eine langlebige Investition für die eigenen Gesundheit. Zeer degelijke en stille sapcentrifuge. Het sinaasappelsap smaakt gewoon beter dan voorheen. Een duurzame solide investering voor uw eigen gezondheid.
27 april 2023
Omdat we veel persen en nu vanwege de weerstand nog meer, wilden we dit keer een echt goede citruspers. Wat een hoge sap opbrengst en bijzondere smaak in de vezelstand.
12 oktober 2020